Chapter 15: '#me too' and Beyond in the U.S. and India
CHAPTER 15: '#ME TOO' AND BEYOND IN THE U.S. AND INDIA
Companion Website by: Sam Ellyson and Maggie Flanagan
TABLE OF CONTENTS:
MORE ABOUT THE PARTICIPANTS: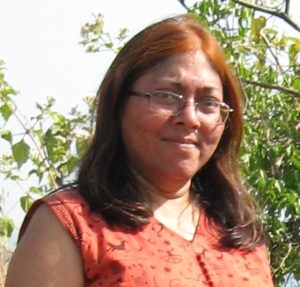 VIDEOS FEATURING THE PARTICIPANTS:
CHAPTER STUDY RESOURCES:
CHAPTER SUMMARY:
'me too.' (#Metoo): what began as a small-scale social media campaign in 2005 became a nation—and world—wide movement in 2017. Sparked by allegations of sexual assault against American producer Harvey Weinstein, the hashtag #metoo inspired countless survivors in the U.S. to come forward with their stories on social media and beyond. The movement also made some strides in India, where, as in the U.S., countless high-profile women in the entertainment industry, politics, journalism, and academia have publicly accused colleagues of sexual violence, with many of these accusations ending in career loss or even legal indictment of the accused.
This chapter focuses on "me too" and "beyond" in that it situates the movement just as its founder, Tarana Burke, encourages us to: in relation to decades-long conversations and activism aimed at understanding and eradicating gender-based violence. The three highlighted speakers center the experiences of those who are most vulnerable to gender-based violence in both India and the U.S. and provide insight into why various movements—including me too—as well as legal reforms fail to fully protect them against harm.
This chapter intersects nicely with gender and human rights, intersectionality.
GENERAL RESOURCES:
VIDEOS:
PODCASTS:
FURTHER TOPICS:
Sexual Harassment/Assault/Violence:
Sexual Harassment in the Workplace:
Recognizing Sexual Harassment/What You Can Do:
Sexual Violence in Marginalized Communities:
Low-income Women and Sexual Violence:
Tourism and Sexual Assault:
Sexual Assault by Family/Taboo:
Barriers:
Women's access to justice:
Immigration Status:
Other forms of oppression play a role in why survivors don't seek help:
Language Barrier:
Movements:
#metoo movement:
#metoo movement in India:
#metoo movement in the US:
Women's Movements in India and Feminism:
India:
Vishaka Judgment:
Bhanwari Devi:
Caste system and sexual assault in India:
LOSHIA/LOSHA:
Caste System and Access to the Internet:
Representation of Women in Bollywood films:
Survivors:
Latinx survivors of gender violence:
Immigrant Survivors of Sexual Assault:
Indigenous survivors of sex trafficking and survival sex work:
Laws/Policies/Law Enforcement/Violations:
Laws, Policies:
UN/International Law:
Law Enforcement Response:
DHS Immigration Laws/Violations in Detention:
Databases/Acts/Organizations:
Databases:
MMIWG/MMIP/SBI:
Urban Indian Health Institute:
Seventh Generation Fund for Indigenous Peoples:
Freedom of Information Act:
Teatro Dignidad:
Consortium on Gender-Based Violence at the University of Arizona:
Other Topics:
Femicide:
Social media for activism against gender violence:
La Familia:
Political Asylees:
Promotora Model:
HUMAN RIGHTS TRAINING:
Using Art to Cope with Trauma:
Data Holes in Missing Persons Databases:
Influence of Borders:
Epidemic of Missing and Murdered Indigenous Girls and Women:
mORE Resources/How to Get Involved:
UVisa:
How to be an Indigenous Ally:
Resources for Survivors:
Ways to Help/Get Involved: