American Civil Liberties Union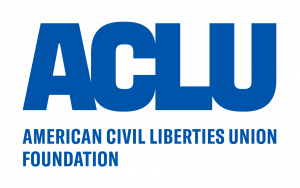 ACLU is a nonprofit organization whose mission is to "preserve the individual rights and liberties guaranteed by the Constitution and laws of the United States." They fight for a number of causes and movements in the United States, including transgender rights. They have and are fighting multiple cases in which prisons have placed transgender female prisoners in all male prisons and then denied prisoners such things as hormone therapy and/or female clothing items and grooming standards – things they potentially could have been using and living with for years. An example of such a case is the case of Reiyn Keohane.
Address
Address: 125 Broad Street, 18th Floor
Postcode: 10004
City: New York
State: New York
Country: United States
Contact
How can you contribute to the mission of this organization?
People Power is, at its core, a grassroots member-mobilization project. Through People Power, the ACLU will engage volunteers across the country to take action when Trump or his administration attempt to enact unconstitutional policies or trample on people's constitutional rights. By mobilizing in defense of our civil liberties, volunteers will build local communities that affirm our American values of respect, equality, and solidarity. Please find an event, create an event, or download the guide to ACLU's Cities effort from their main website.