Chapter 4: The Intersections between National and International Criminal and Human Rights Law
CHAPTER 4: THE INTERSECTIONS BETWEEN NATIONAL AND INTERNATIONAL CRIMINAL AND HUMAN RIGHTS LAW
Companion Website by: Sam Ellyson and Katelyn Bennett
TABLE OF CONTENTS:
MORE ABOUT THE PARTICIPANTS: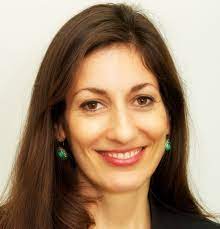 CHAPTER STUDY RESOURCES:
USE THESE TO HELP FURTHER YOUR UNDERSTANDING OF THE CHAPTER!
CHAPTER SUMMARY:
This chapter provides an overview of various aspects of Human Rights Law, including International Criminal Law, International Law, and treaty based human rights enforcement.
The emphasis here is on "doing" human rights work. What are some of the issues that affect prosecuting attorneys in international tribunals when collecting evidence? How does the UN Human Rights Committee work? How do attorneys working in more authoritarian contexts make use of both domestic and international law when seeking to advance human rights?
In the first conversation Najwa Nabti provides a brief history of international criminal law with a focus on the Nuremburg trials and the wars in the Balkans in the 1990s. Najwa provides examples of how those working for international criminal laws have different priorities, such as the collection of evidence and testimonies that will hold up in court, than NGOs working with the same survivors. Turning to international human rights law, Yuval Shany, the former Chair of the UN Human Rights Committee, provides a rare in-depth and personal account of how the HRC functions on a day-to-day basis. Then Sardar Bagishbekov from Kyrgyzstan and Anton Ryzhov describe how they use both domestic and international law when working on such difficult issues as torture by law enforcement and abuses against LGBTQ folks in countries where such practices are the norm.
This chapter is relevant to other covered topics including strategic litigation, minority rights, international systems, rapporteurs, and the function and impact of grassroots organizations.
GENERAL RESOURCES:

DOCUMENTS FROM INTERNATIONAL ORGANIZATIONS:

VIDEOS:
Resources Prompted by najwa nabti's SECTION:

resources from international criminal tribunals:

court cases:

resources for international law:
Resources Prompted by yuval shany's SECTION

:
uN HUMAN RIGHTS COMMITTEE:
nON-gOVERNMENTAL oRGANIZATIONS:
Resources Prompted by sardar bagishbekov's SECTION:
CENTRAL ASIA:
INTERNATIONAL COVENANT ON CIVIL AND POLITICAL RIGHTS:
Resources Prompted by anton ryzhov's SECTION:
RUSSIA: